---
Andreea Comșa
Founder and CEO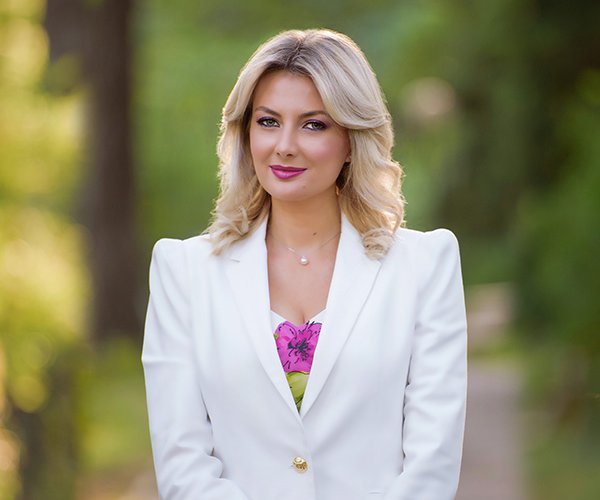 Andreea  is founder and CEO of Premier Estate Management and is mainly in charge with the business development of the company. Andreea graduated  from the National University of Political Sciences and Public Administration. She launched her company during the financial crisis in 2008, finding a business niche by focusing on residential projects in sensitive business situation. She has proven that sales performance can be achieved even in economic recession. The business performances recommended Andreea to be included among the top 30 young professionals under 30 years old by Forbes. The company's performance under Andreea's management has been remarked at both national and international level.
Personal awards:
"Top 30 under 30" – Forbes, 2015
"Top 100 Young Managers" – Business Magazine, 2015
"Tot 200 Most Successful Women in Business" – Business Magazine, 2016
---
Roxana Repanovici
Associate Executive Director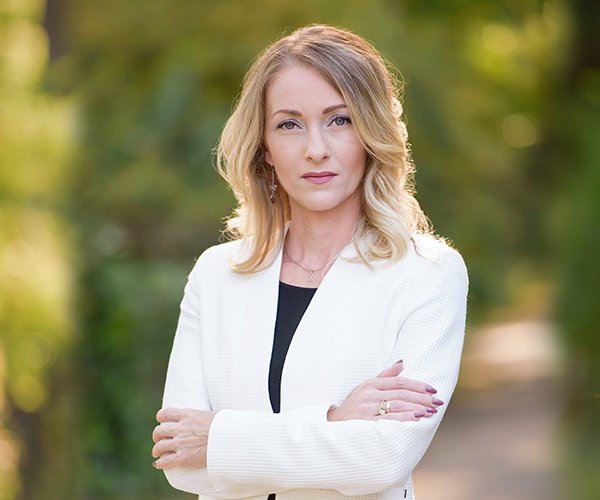 Roxana has over 17 years experience in sales and marketing.  She graduated Psychology at Bucharest University and has been involved in real estate business, focusing on residential sales for more than 15 years. The experience achieved from the long term association with  well known companies such as Ibiza House (developer of Ibiza Residence, Ibiza Club, Ibiza Golf, Ibiza Golf&Light and Ibiza Sol Residential Compounds ) and Opus Land Development (developer of Cosmopolis) offered her a consolidated expertise in sales, marketing and project management applied in real estate. She joined the Premier Estate Management Team in 2013.
A clever person is solving a problem. A wise person is avoiding it. – Albert Einstein.
---
Cristian Stanciu
Associate Sales Manager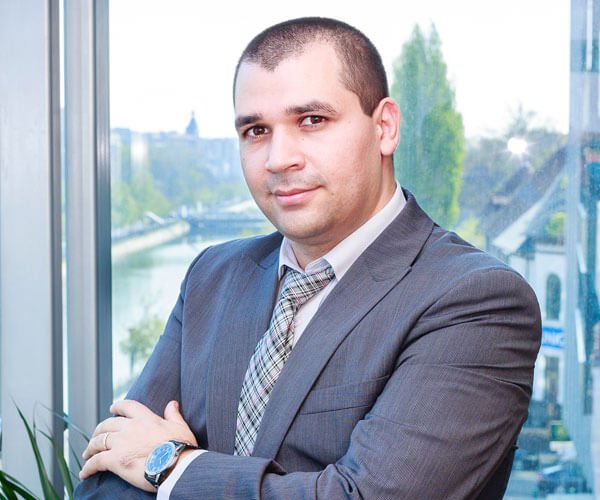 Cristian, with over 7 years experience in real estate, has started his career as a sales agent at Eurolines Imobiliare, residential division. After one year he started his own Real Estate Agency in Craiova, consolidating his knowledge in sales , marketing , communication and customer care. Since 2012 he joined Premier Estate Management Team as sales agent for Asmita Gardens.
Success is the sum of small efforts, repeated day-in and day-out. – Robert Collier
---
Alexandra Moldovan
Chief Operating Officer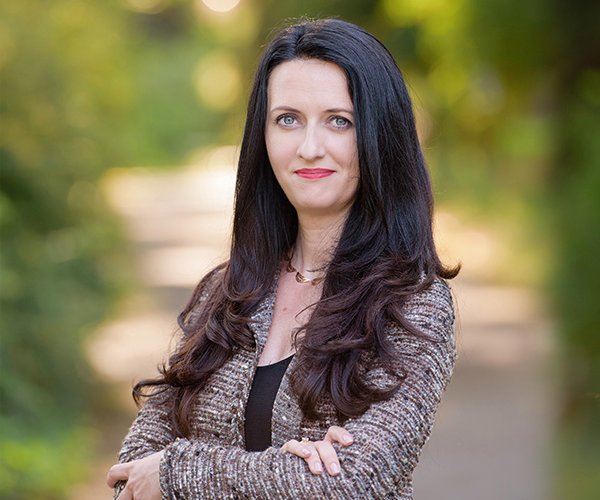 Alexandra graduated from the Academy of Economic Studies in 2006. She has a strong experience in PR & marketing , project management and acquisitions consolidated in over 12 years in companies activating in different fields like real estate development, construction and recycling. Alexandra joined Premier Estate Management in February 2014.
In business "professionalism" is not a tactic but a moral value. ― Amit Kalantri
---
Cristian Nicola
Associate Valuation & Advisory Director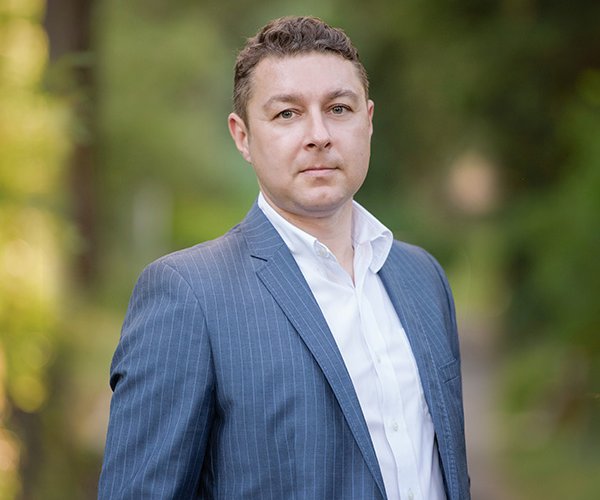 Cristian Nicola is the manager of the Valuation Departament, being and RICS valuer with +10 years of experience in the consulting and appraisal field. He holds and MSc in Property Development from the University of Portsmouth as well as an MBA from Cotrugli Business School. Together with his team of experts he will give you a comprehensive valuation advice on the Romanian residential and commercial market.
The valuation team has a strong track record of assessing single properties to multi million euros portfolios for a wide range of clients including: financial institutions, corporate clients, property companies, developers, investors and fund managers.
Our Valuation Departament will provide an objective and balanced assessment of your property's strengths, weaknesses, opportunities and threats, in relation to the property market as well as full consideration of the property's suitability for loan security, financial reporting or any other purposes.
---
Ionuț Sitaru
Associate Sales Manager 102 The Address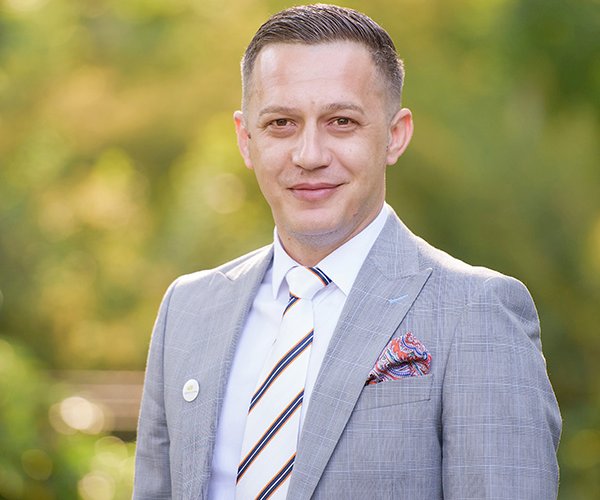 Ionut graduated the Academy of Economic Studies, has an experience of over ten years in marketing, but also in customer service, working for different companies before coming to the Premier Estate Management team. He is a competitive person, has the ability to seize the best of every opportunity in order to achieve the best results possible. His patience can withstand any difficulties.
Open-minded people don't care to be right, they care to understand. There's never a right or wrong answer. Everything is about understanding.
---
Rodica Ivanovici
Associate Sales Manager AFI City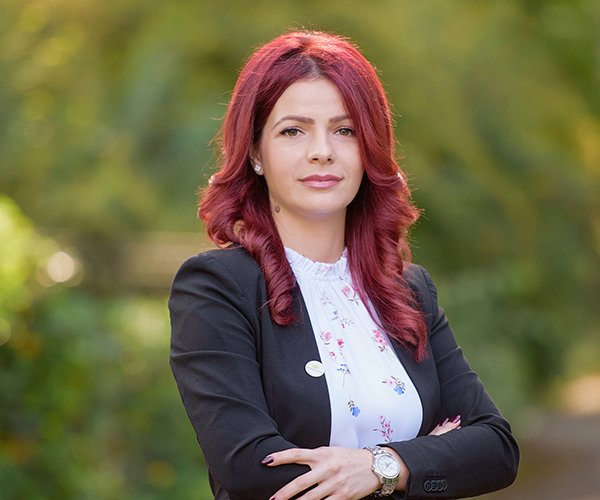 Rodica is a Faculty of International Economic Relations graduate. She has four years of experience in customer service and in the real estate field. Being a lively and bright person, her optimism shines through as she sees the best in every situation and chooses to be as helpful as she possibly can to all the people she comes in contact with.
A positive attitude brings optimism and motivates toward success.
---
Laurențiu Munteanu
Associate Sales Manager Pallady Towers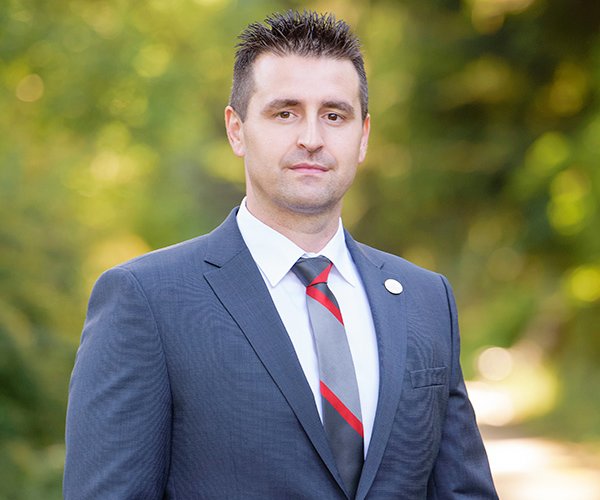 Laurentiu has more than 14 years experience in sales and management. An ambitious and self motivated person, he does not like half measures and he always strives to improve the quality of his sales and negotiations techniques. His international experience and management skills bring value to our team.
"Working for over 14 years in the services area at the highest standards, I can say that I'm bringing added value to the services I offer, promoting professionalism and care to your needs."
The only disability in life is a bad attitude – Scott Hamilton
---
Melania Boldizsar
Associate Sales Consultant VitaBella Residence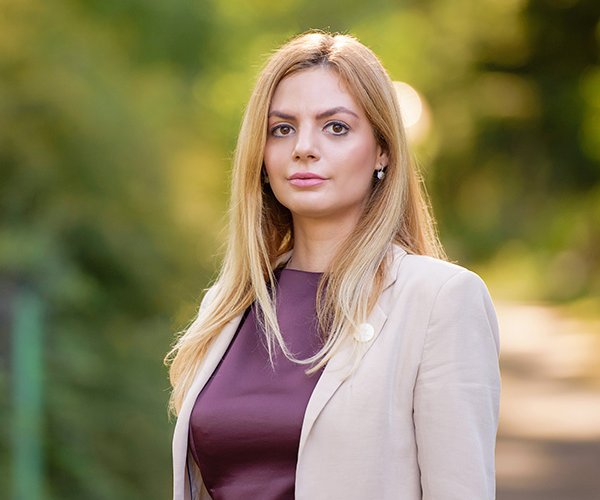 Prior to joining our team, Melania graduated the Academy of Economic Studies and has worked in both sales and property managment. She has also earned valuable buyer and seller training with well-respected coaches. She is motivated by formaing lasting relationships with her clients by helping make their dreams of owning their own home come true. Her goal is to exceed her client's expectations by listening to their needs and offering the level of service they expect and deserve.
Happiness is not something ready made. It comes from your own actions – Dalai Lama
---
Crina Godescu
Associate Sales Manager Vita Bella Residence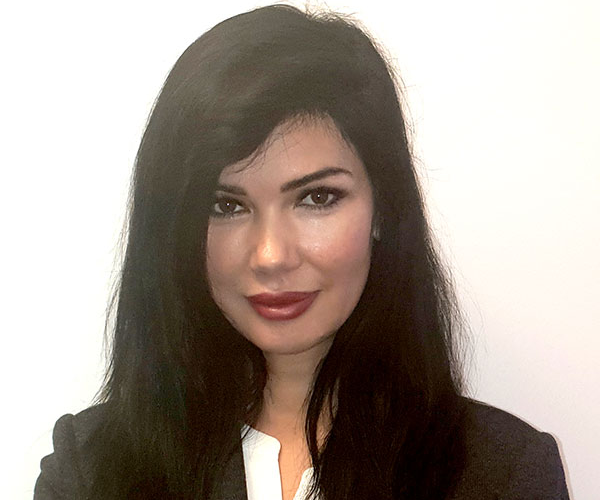 Crina graduated Public Relations & Communication and Law University, having over 10 years of experience in negotiations and real estate before coming to Premier Management. She is driven to offer the best solution for each client in a calm, pleasant and professional way, understanding their needs.
Buying a home is a very important moment for each client so the person that gives you support in this action is also important, helping you find the best solution that meets your requirements.]
You get in life what you have the courage to ask for.
---
Ana Maria Moise
Associate Sales Consultant 102 The Address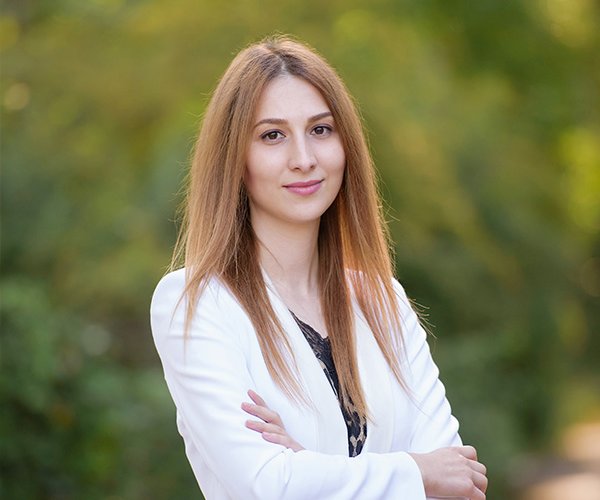 With more than 10 years experience in telecom area, especially in customer relations and complaint management, Ana Maria joined our company starting November 2017 as a Sales Consultant. Passionate about traveling, reading and fashion design, Ana is an open-mind person through her kind to be.
Her customer focus and her honest way of doing all things to happen, make Ana a reliable member of our team.
Be the positive impact on someone's life. – Roy T. Bennett
---
Tiberiu Ușvat
Associate Sales Consultant Pallady Towers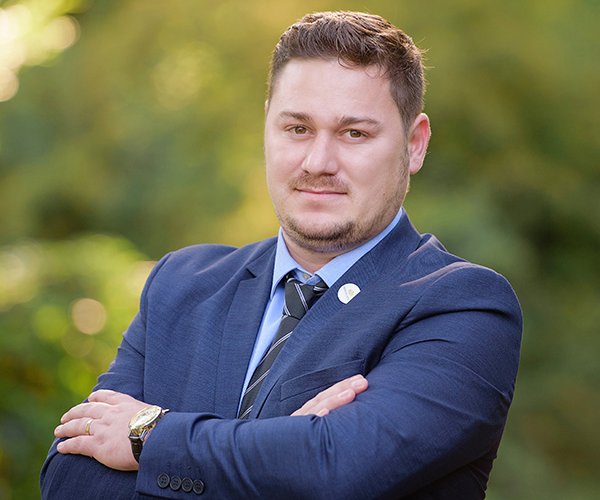 Tiberiu graduated the Faculty of Psychology in 2010. He has an experience of over seven years in customer service, but also in sales and team management, working for different companies before joining Premier Estate Management team as Sales Consultant for Ibiza Sol Residence.
He is highly organized and skilled at managing complicated situations, Tiberiu has a "can-do" attitude and a solid expertise in working with different clients.
Try not to become a man of success but a man of value – Albert Einstein
---
Liviu Băcioiu
Consultant Vânzări
---
Vali Tofan
Consultant Vânzări
AWARDS


2018 European Property Awards:
Real Estate Agency for Romania

HOF Awards Best of the Best 2018:
Best of the Best Winner Local Real Estate Agency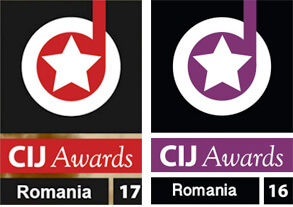 CIJ Awards Romania:
​Best Residential Sales Team of the Year 2016 and 2017


CPI 2017:
Premier Estate Management, cea mai puternică echipa de vânzări


CPI 2017:
Andreea Comșa, Antreprenorul Anului


CPI 2017:
Premier Estate Management, Investitie Continuă în Profesionalism
News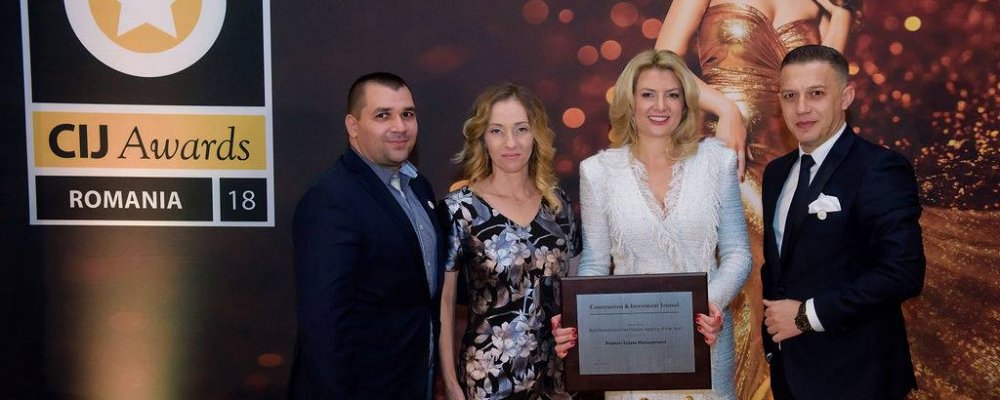 December 12, 2018
Premier Estate – BEST Residential Real Estate Agency of the year in Romania 2018
For the 3rd year in a row, Premier Estate Management has won Best Real Estate Agency of the Year, on the 11th annual edition of CIJ Awards Romania. Being recognised as the best in the business always makes us more dedicated to raising the bar in our industry, demonstrating the highest levels of professionalism and knowledge of the Romanian real estate market.
FIND OUT MORE DETAILS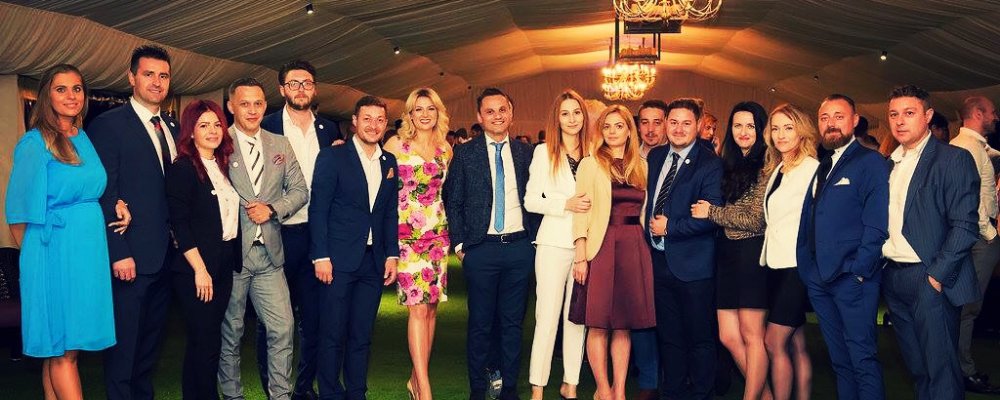 June 18, 2018
DBH Drinks Before Home May 2018
Premier Estate Management has been the host of Drinks Before Home event, organized by CIJ Romania. We have hosted almost 200 guests and I would like to thank very much to everyone who joined our event, we are honoured to have welcomed some of the top professionals in real estate, banking, finance, lawyers and the list can continue.
FIND OUT MORE DETAILS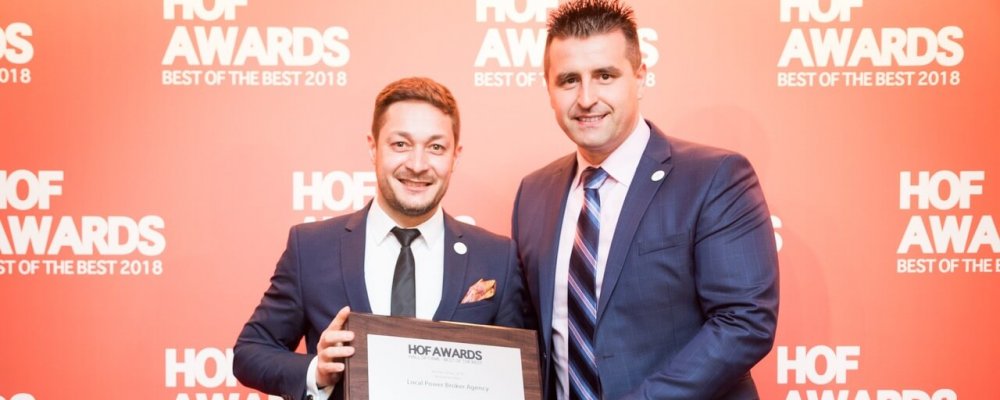 April 25, 2018
HOF Awards Best of the Best 2018: Premier Estate – Best of the Best Winner Local Real Estate Agency
Premier Estate Management is extremely proud to announce it's most distinguished award so far at Hall of Fame Awards that took place in Prague. The nominees for this award were the winners of CIJ Awards in the countries of South Eastern Europe – Poland, Czech Republic, Hungary, Serbia, Slovakia – and now the Best of the Best have competed. We are very honored to have won this International Award!
FIND OUT MORE DETAILS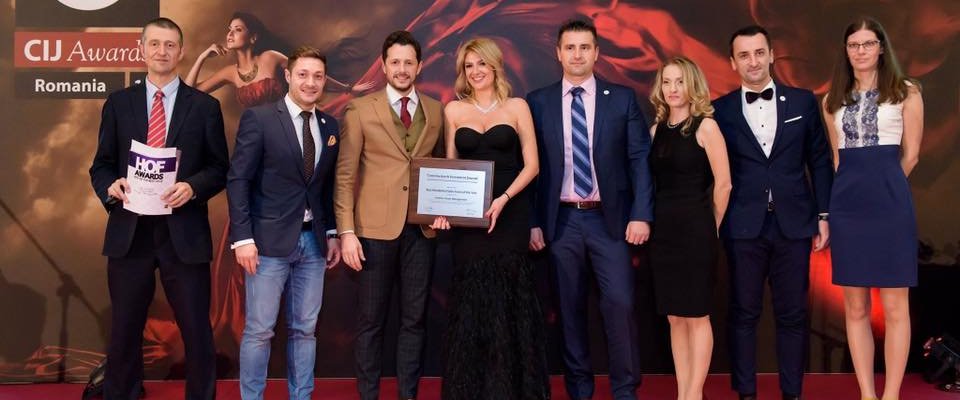 December 11, 2017
CIJ Awards Romania: Premier Estate – ​Best Residential Sales Team of the Year 2017
The 10th annual CIJ Awards Romania took place last night at the Radisson Blu hotel in central Bucharest. With a crowd of over 350 packed into the hotel's largest ballroom.
Premier Estate Management's team was ecstatic to take home the Best Residential Sales Team of the Year 2017, having won the prize for the second time in a row.
FIND OUT MORE DETAILS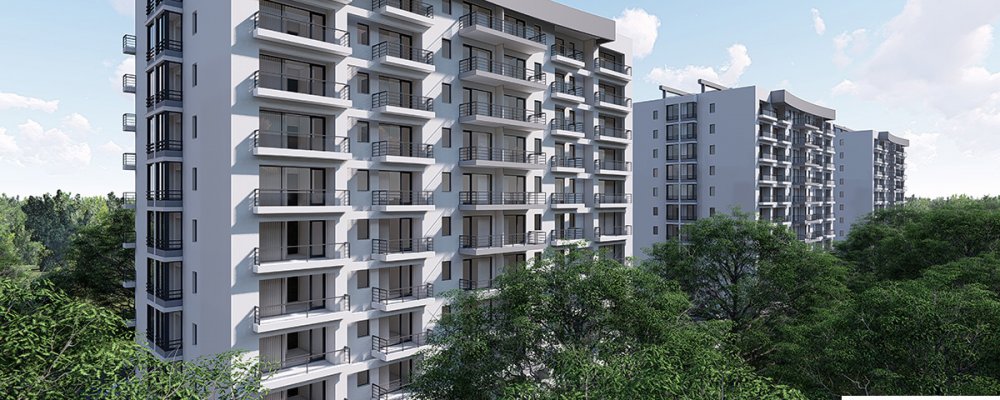 November 9, 2017
Premier Estate Management signs strategic partnership with Anchor Group for consulting and sales services
Premier Estate Management signed a strategic partnership with Anchor Group for consulting and sales services for Pallady Towers residential complex. The project, located in Theodor Pallady Boulevard in Titan, will have two blocks with 200 apartments.
Premier Estate Management offers consulting services and will coordinate the selling activities for the approximately 200 apartments of the two buildings. The first stage of the Pallady Towers project, which has 109 apartments started this fall and it is due in September next year.
FIND OUT MORE DETAILS