October 20, 2022
Luxury apartment for investment in North Cyprus by the Sea
Iskele area, Larnaca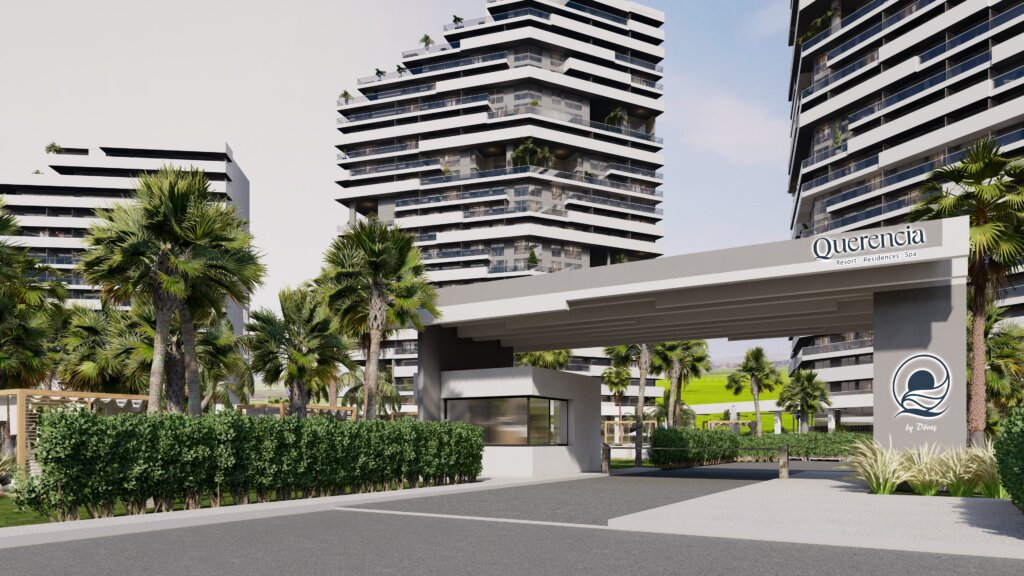 Premier Estate Management is presenting a magnificent project which will bring a fantastic atmosphere to Long Beach – North Cyprus.
Located just 400 meters from the sea, right across a unique beach, Querencia compound relieves light on the future with its inspiring azure view, outstanding living spaces and social facilities.
A 365-day luxury and holiday-like life awaits you in Querencia.
Consisting of a total of four buildings, one building of which will serve as a hotel. Starting from 9th floor and rising up to 28 floors by being terraced in the middle blocks. Two 5-star hotels projects are located directly opposite, where also will be the biggest casino on the Island, uninterrupted seaside views, privileged features on the project and the rental and development prospect of the region transforms Querencia into an investment that will continuously gain value.
In Querencia, there are a total of 686 flats consisting of studios, 1+1, 2+1, 3+1 residences and 4+1 or 5+1 luxury penthouses.
With all windows open to the endless blue of the Mediterranean Sea, Querencia will bring firsts to Cyprus, the project includes an infinity pool on the 10th floor, customized work areas, conference rooms, a cigar bar, restaurants serving world delicacies, an open buffet breakfast room, snack bar, patisserie, food court, spa and GYM area on over 4000 sqm with sauna, steam room, Turkish bath, massage rooms, indoor and outdoor pools over 1300 sqm aqua park, indoor squash and basketball courts, ect.  Querencia offers a privileged life to its guests and investors with its amenities like tennis courts, mini-golf area, walking and cycling paths, amphitheater, pocket cinema, gusto room, health club, children's club, currency exchange point, shops and many other social facilities.
All the flats in the buildings are oriented to an 180-degree sea view. From the living rooms and kitchens to the common areas, the bedrooms and the balconies have an extraordinary sea view. The apartments facing South have a magnificent view of the coast from Famagusta to Varosha, and the apartments facing North have the view towards the breathtaking depths of Karpaz Bay.
Apartments with 4 rooms, 160 square meters starting at 210.000 eur.
For any additional information, please call: +4 0723 525 111
Usable surface:
135.3 sqm
Total usable area:
151.3 sqm
Year of construction:
2023
Resistance structure:
Concrete
General utilities: Electricity, Water, Sewerage, CATV, Telephone
Heating system : Central Heating System
Air conditioning: Air Conditioning
Internet access: Optic Fiber
Double glazed windows: Aluminium
Interior condition: New
Interior doors: Wood
Entrance door: Metal
Thermal insulation: Exterior
Floors: Ceramics
Other useful spaces: Terrace, Parking
Metering: Water Meters, Electricity Meters
Furnished: Fully Furnished Kitchen
Building Amenities: Leisure Spaces, Garden, Elevators, Courtyard, Restaurants, Casino, Gym, Playing ground for kids, Pools, Coffe Shop, ect.
Real Estate Services: Administration, Video Surveillance
Street Design : Asphalted
Street Lighting: Yes
Public Transportation: Available
Beach
Restaurants
Shopping Centers
Get in touch with an agent