Premier Private Finance offers consultancy for a wide range of products, both bank and investment fund financing: investment loans, credit lines, loan refinancing or loan restructuring, non-cash financing (factoring, bank guarantee letters) or specifies financing products like credit based on commercial contract or financial and operational leasing.
Premier Private Finance owns the DSA Advisor franchise, a loan broker with over 240 million Euros of loans granted in the last nine years. Through this franchise, Premier Private Finance also includes in its range real estate loans for individuals and SMEs, thus offering a complete package for real estate developers and investors.
MANAGING PARTNER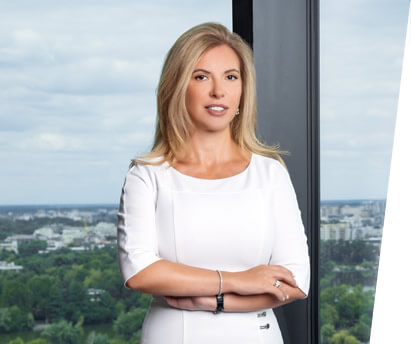 Claudia Kundan has a long experience in financial consulting, accumulated both in banks, such as EximBank, and in companies with an international presence, such as the Grampet Group. Her career journey balances business growth across industries with a lens toward financial outcomes. Combined with the educational background, graduated from University of Physics and different Masters in Management and Economics, Claudia it s a dynamic and structured mind-set that gives the advantage of creativity, innovation utilizing a solid financial 'language' for growth.